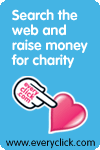 As a registered charity, HemiHelp is hugely grateful for any help you can give us as a volunteer - but there's also a lot we can offer you. Whether you're manning our helpline, working in our office or forming a local group, volunteering for HemiHelp can be fun, rewarding and interesting - and it'll give your CV a boost, too.

Helpline
We're always on the lookout for parents of children with hemiplegia to volunteer to man our helpline, which is open from 10am to 1pm, Monday to Friday. We will send you on a training course run by the Telephone Helpline Association, in order to fully prepare you for the role, and our existing helpliners are happy to offer their advice and support.
If you'd be interested in volunteering on the helpline, please download the Volunteer form (Word format) and return it to us.
Read further information about the helpline here 
Read one helpliner's account of volunteering for HemiHelp
Office work
HemiHelp is desperately in need of volunteers to help out in the office with administration tasks for events, fundraising and general membership enquiries. We would welcome anyone looking for some work experience over the school/ university holidays (must be over 16) or anyone else who lives in or around London who could spare a little bit of time. In return for your help with admin, fundraising and other office tasks, you'll gain great work experience and an insight into the workings of a small charity.
As well as administrative tasks, HemiHelp can also offer more specific projects from time to time. If there's an area you'd like to gain experience in then let us know and we may be able to offer you a more specialised placement.
We pay reasonable travel and lunch expenses. Please contact us if you'd like to help out.
What's it like to volunteer at HemiHelp? Read one volunteer's account here 
Volunteer from home, or at a local event
We are also constantly looking for people to help out at events in their area, or to take part in fundraising events and to carry out research from home. If you think you could help, contact Rachel using the details below.

Your ideas are welcome!
If you have a particular skill that you think we could benefit from, or you have an idea about how you could help us as a volunteer, then please get in touch! Contact Rachel on 0345 120 3713 or fill in our online contact form.